5 Dishes You Have To Try In Ho Chi Minh City
---
Eating is one of the top things to do in Saigon. Even it's hard to decide what to choose, have a look on our selection !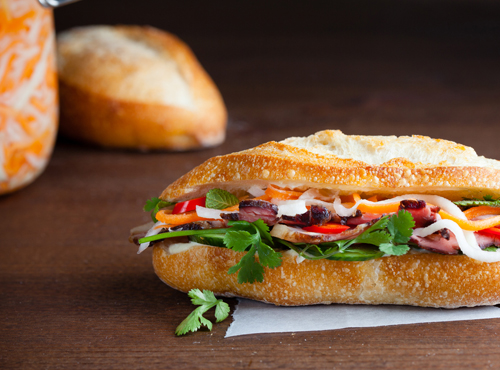 Along with pho, the banh mi is the most exported Vietnamese speciality.
Take a walk anywhere in Saigon and you will see dozens of carts with signs selling banh mi so it is never hard to find.
Tasty, filling and most importantly quick to prepare, these sandwiches are perfect for fast paced Saigon life.
The basic sandwich starts with a crusty baguette that is sliced in half and stuffed with layers of pork, meats, shredded cured pork skin, pate, mayonnaise, Vietnamese radish and carrot pickles, cucumbers, coriander and fresh chilies.
You can also find banh mi with other meat options like: cha ca (fried fish with turmeric and dill), cha lua (steamed pork roll), heo quay (roasted pork belly), pho mai (laughing cow cheese), xiu mai (meatballs), thit ga (boiled chicken), thit nuong (grilled pork loin), trung op la (fried egg), and xa xiu (chinese barbecued pork).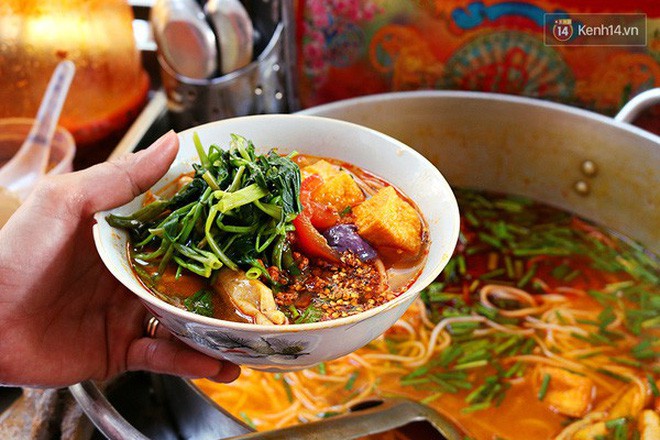 Vietnam is a land of noodle soups, and many enjoy at least one bowl of noodles a day, some, maybe more.
One of the most popular noodle bowls for locals is not pho but bun rieu, a spicy and sour stew made with fresh tomatoes, crab base stock, rice vinegar and large rice noodles.
Topping the noodles are pieces of golden fried tofu, sometimes meatballs, chunks of pork, squares of congealed pig's blood, and a slab of rich crab paste.
To eat bun rieu, you normally garnish it with shrimp paste or crab paste, then load it up with chili sauce, a squeeze of lime juice, and then enjoy it with herbs and shredded vegetables.
Com tam, literally "broken rice", started out as a dish served with lowered prices, since the rice did not meet standards for export and was available at a reduced price. Farmers were serving this rice at home as the "broken" leftovers were not suitable to sell in the market. Nowadays, it is served in Saigon and it is not just for farmers anymore.
This simple meal, is one of the most popular dishes from South Vietnam at any time of the day, but particularly in the morning. It is usually served grilled marinated pork chops, with shredded pork and pork skin over broken rice. On top of the meat, there are several ingredients such as: sliced cucumber, tomato and pickled vegetables, along with egg custard or pork meatloaf with egg or fried egg.
It is a street food staple in Saigon, found on almost every corner !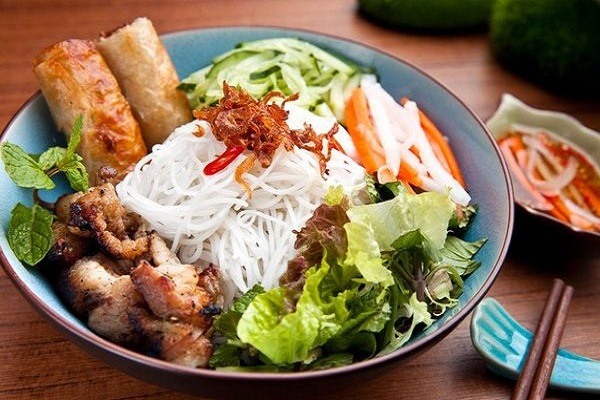 This dish is found throughout the city and combines all of the textures you might want for lunch. Fresh chopped leaf lettuce, sliced cucumber, bean sprouts, pickled daikon and carrot, basil, chopped peanuts, and mint are served with vermicelli rice noodles and topped with grilled pork shoulder and a pork crispy spring roll that you will eat with fish sauce dressing.
You will find varieties of this dish all over the country, but the Southern version is presented with the meat on one side, the noodles and vegetables on the other, leaving it up to you to mix everything in.
This speciality is one of many incredible Vietnamese dishes, something so good due to its contrast of flavors and textures, all combined into a single delicious bowl.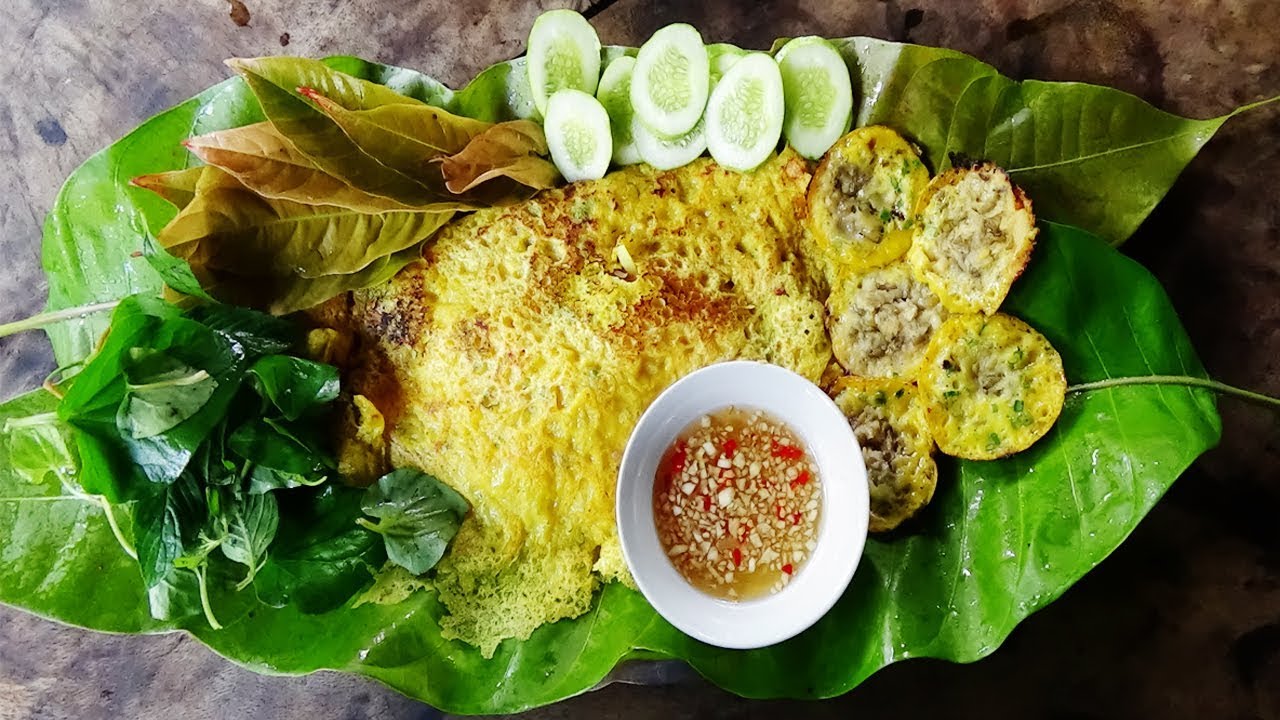 Banh khot are made from a mix of rice flower, coconut milk and a hint of turmeric powder. Then, they are fried in a very hot griddle and while they sizzle, a small shrimp is placed in the center. Then, they are topped with freshly chopped vegetables, herbs and chilies and served with fish sauce.
Banh xeo are giant savory pancakes. This crepe, made from rice flour, is fried in oil and then filled with chunks of pork belly, shrimp, scallions, lettuce, coriander, shrimp, bean sprouts, mustard leaves and lots of fish sauce. To enjoy one like a local, cut it into manageable slices, roll it up in rice paper or lettuce leaves and dunk it in the fish sauce.
Please follow and like us:
Related Articles