8 Best Photo Editing App You Should Have
---
Today, everyone can take a photo with just a smartphone, but you still need a photo editing app to improve your pictures. What are the best ones for you?
1. Snapseed (free app for iOs and Android)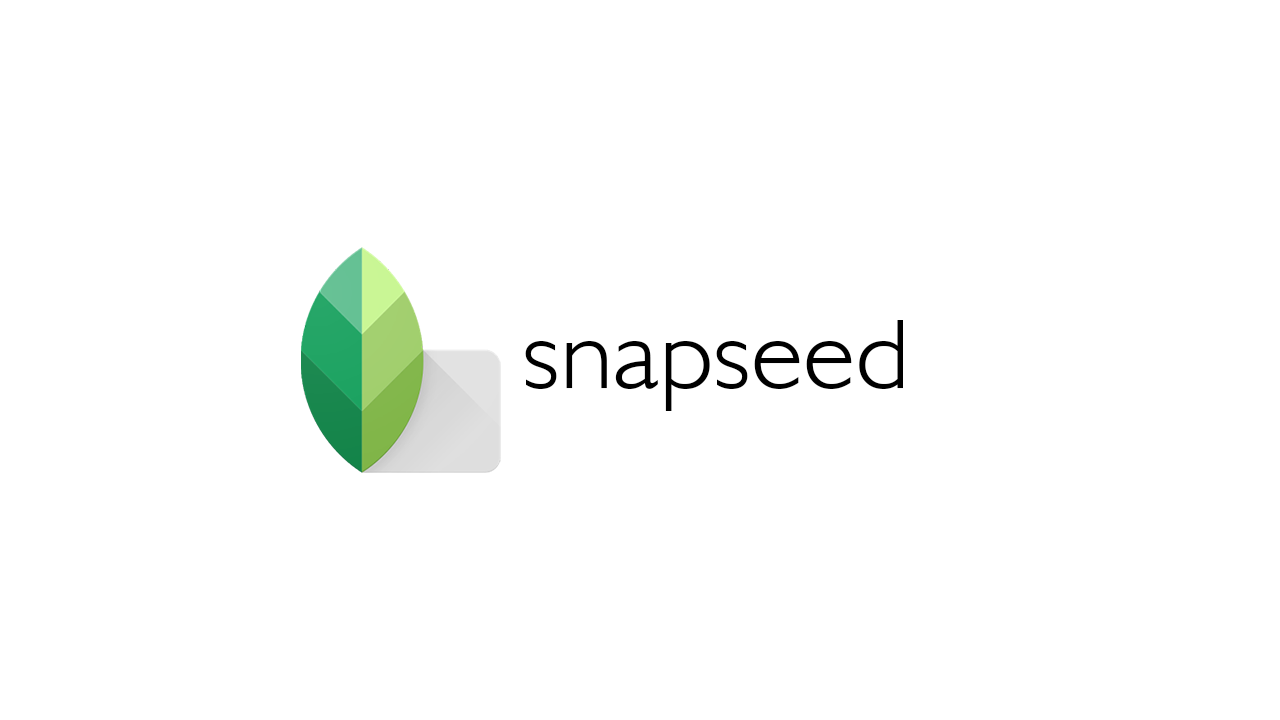 This free photo editing app comes with a range of pre-set filters. However, unlike most apps, you can edit these filters, and even create your own from scratch.
It also has all of the classic tools, such as cropping, frames, text, vignettes, etc. And the sharpening feature does the job without making the image look grainy.
Snapseed has precision masking, which allows you to edit the depth of field, photographers often do this to make the background blurry and the foreground in focus.
There's also a "Selective Adjust" tool. This lets you select a specific area of your photo and adjust the saturation, contrast, and brightness of that single point.
Also, the photo editor app saves your edit history so you can amend your previous edits at any point.
2. Darkroom (free app for iOS)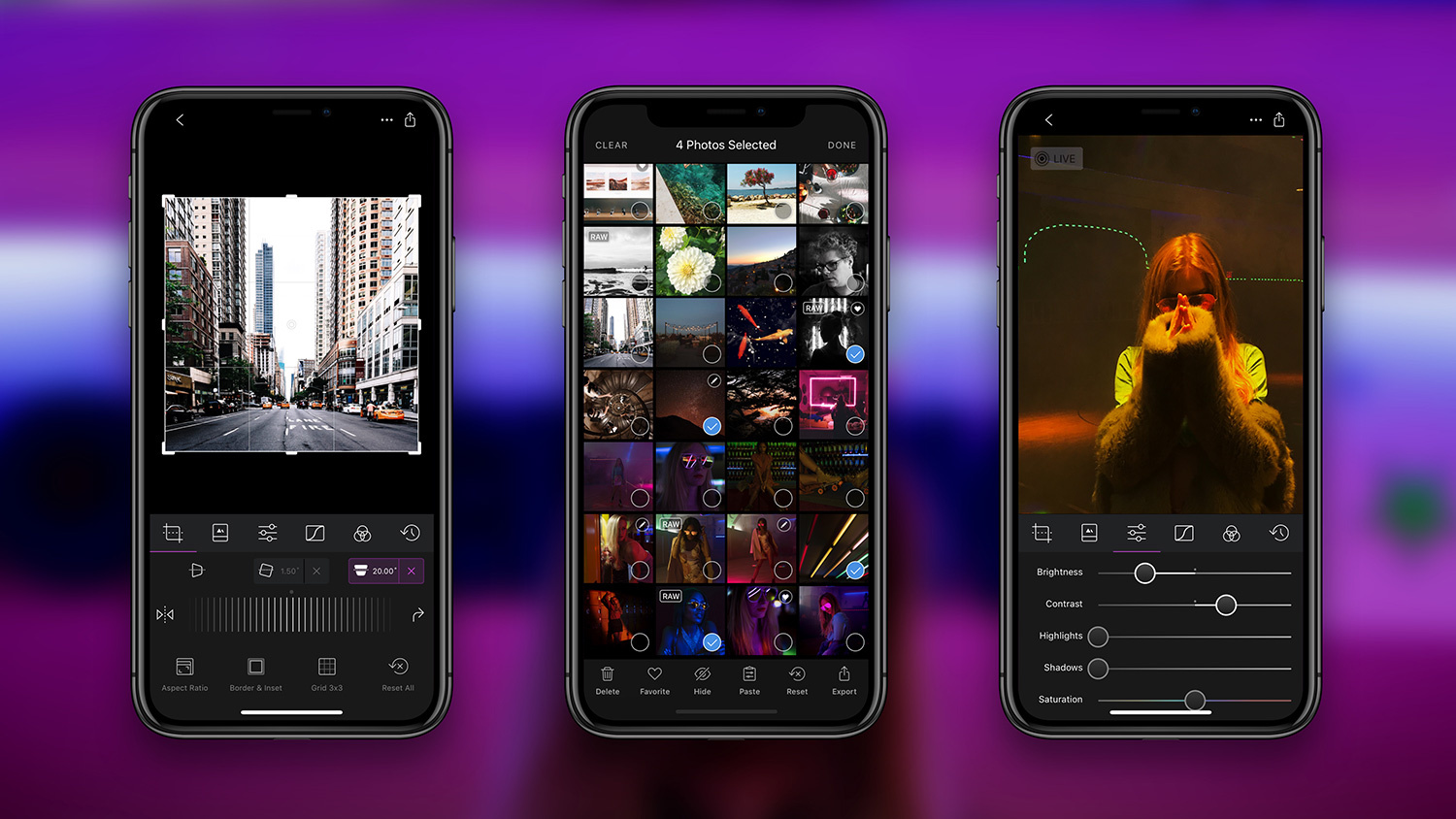 This app still represents the best balance of power, ease-of-use, end product, and frequent updates.
If you love to take photos, you're probably aware of how much polishing of the final image is accomplished in the editing phase. It's truly amazing how much a photo can change when you edit it, whether with filters or with detailed and specific edits to contrast, saturation, tone, and more.
Users love Darkroom because it gives them all of the tools they need to edit their photo exactly how they want to. And if you get the pro version, the settings you can tweak are nearly unlimited.
Darkroom is all about the necessary areas that photographers need to concentrate on when editing.
3. Pixelmator (1 month free then 109.000vnd for iOs)
Pixelmator is an impressive image editor which presents an effectively clean and sparse experience, keeping your focus on the image.
It's similar to Photoshop, and supports sharing as .psd files so you can move images from Pixelmator to Photoshop easily if that's your preferred desktop image editor, but doesn't require an annual subscription or come with a hefty price tag.
You can use various selection tools to accurately tweak specific regions of a photo or use content-aware fill to automatically remove elements from a scene.
4. VSCO (free app for iOs and Android)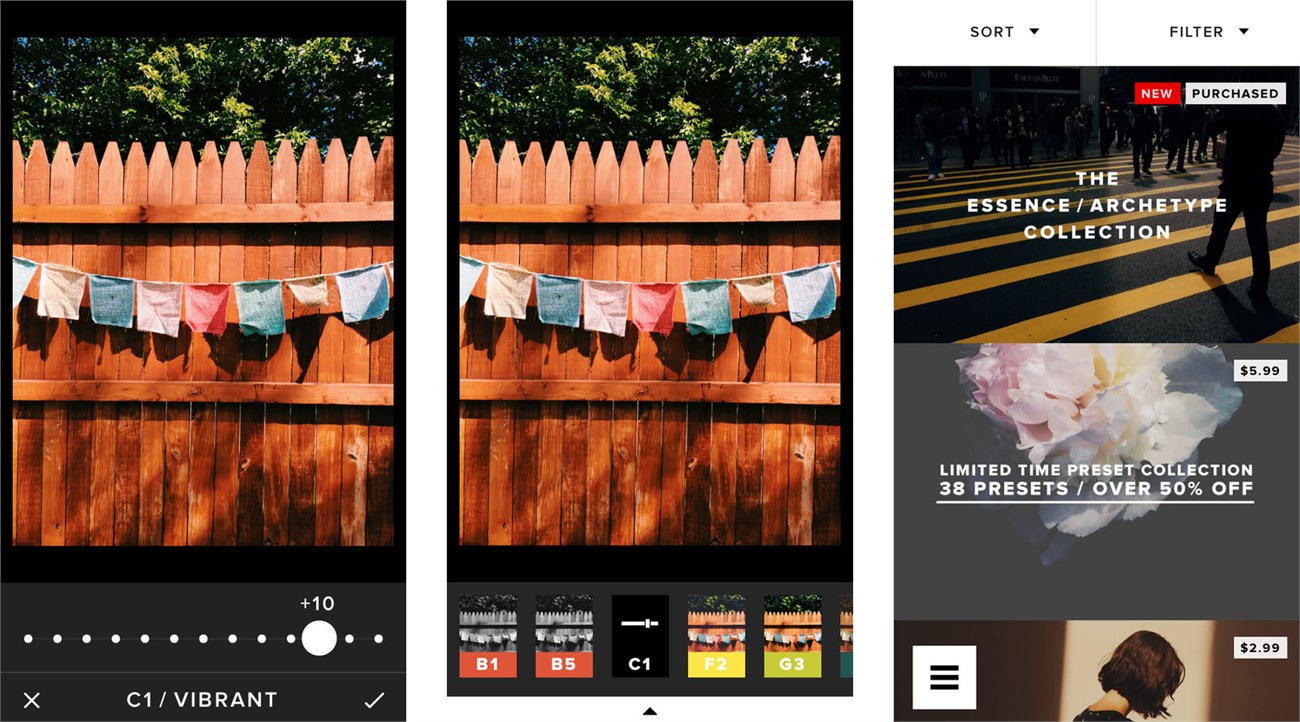 VSCO, also called VSCO Cam, is a photography app where you can create an account and upload or take photos, edit and add filters, and share them with other VSCO users or on other social media sites.
The app comes with a good range of filters for free, and additional packs are available as in-app purchases.
This photo editing app provides a set of stunning filters that make your photos look like they were taken on an analog film camera. These soft and subtle filters add a touch of class to your photos compared to many heavily-filtered Instagram presets.
The apps filters are also adjustable via a simple slider.
Of course, you also get all the standard editing tools, like cropping, borders, and vignettes. You can also use VSCO to adjust the exposure, contrast, temperature, or skin tones.
Once you're done editing your photo, you can share it with VSCO's community or to another social network – like Instagram!
5. Retrica (free app for iOs and Android)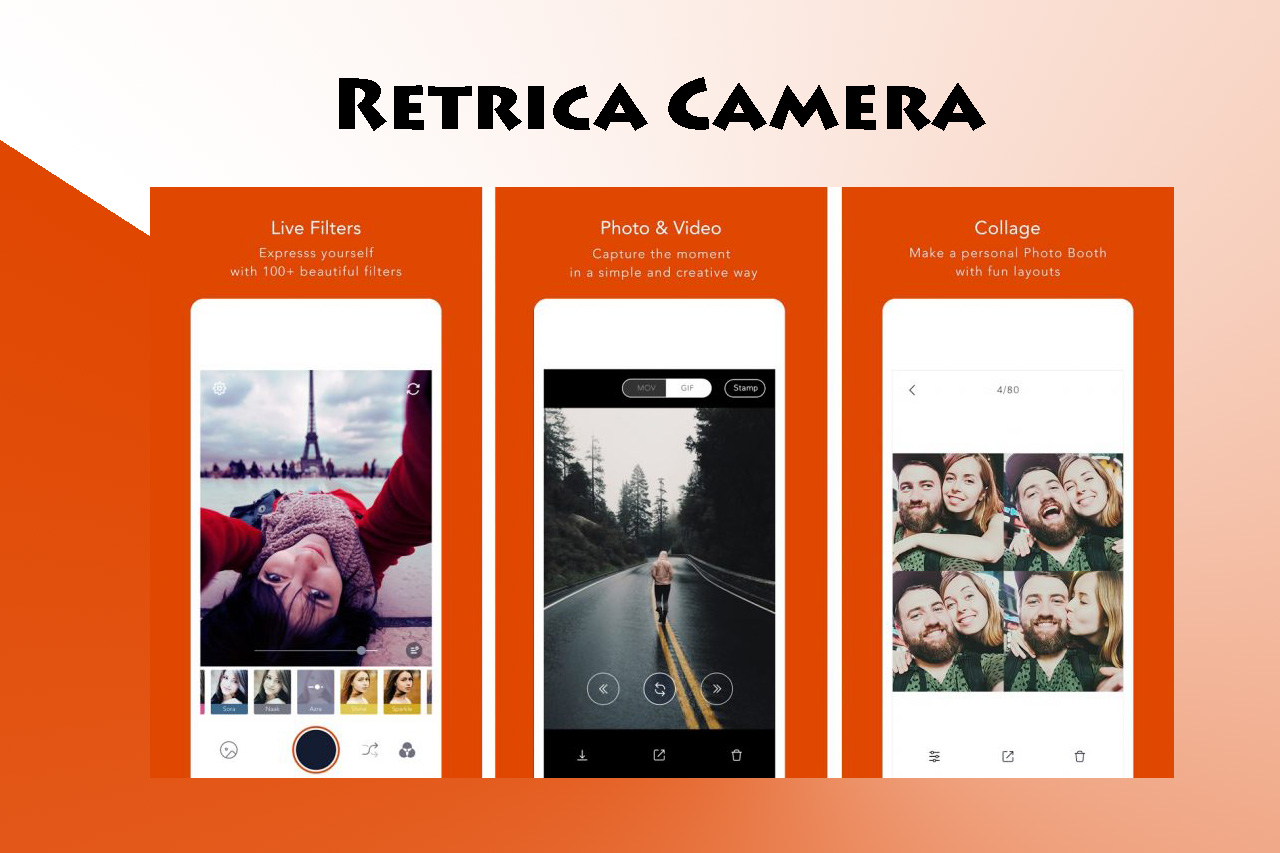 Retrica is a photo enhancing and sharing app that has burst onto the scene with many different filters.
The most interesting part about Retrica is the pile of filters available, accessed in the bottom-right corner of the interface.
Filters are grouped into themes like "chic," "silver" and "cinema" with each one containing several different filter looks.
Also, you have the ability to save directly to your camera roll.
If you are looking for a simple app that delivers a high quality but static result, Retrica might be the way to go.
6. Adobe Photoshop Lightroom CC (free app for iOs and Android)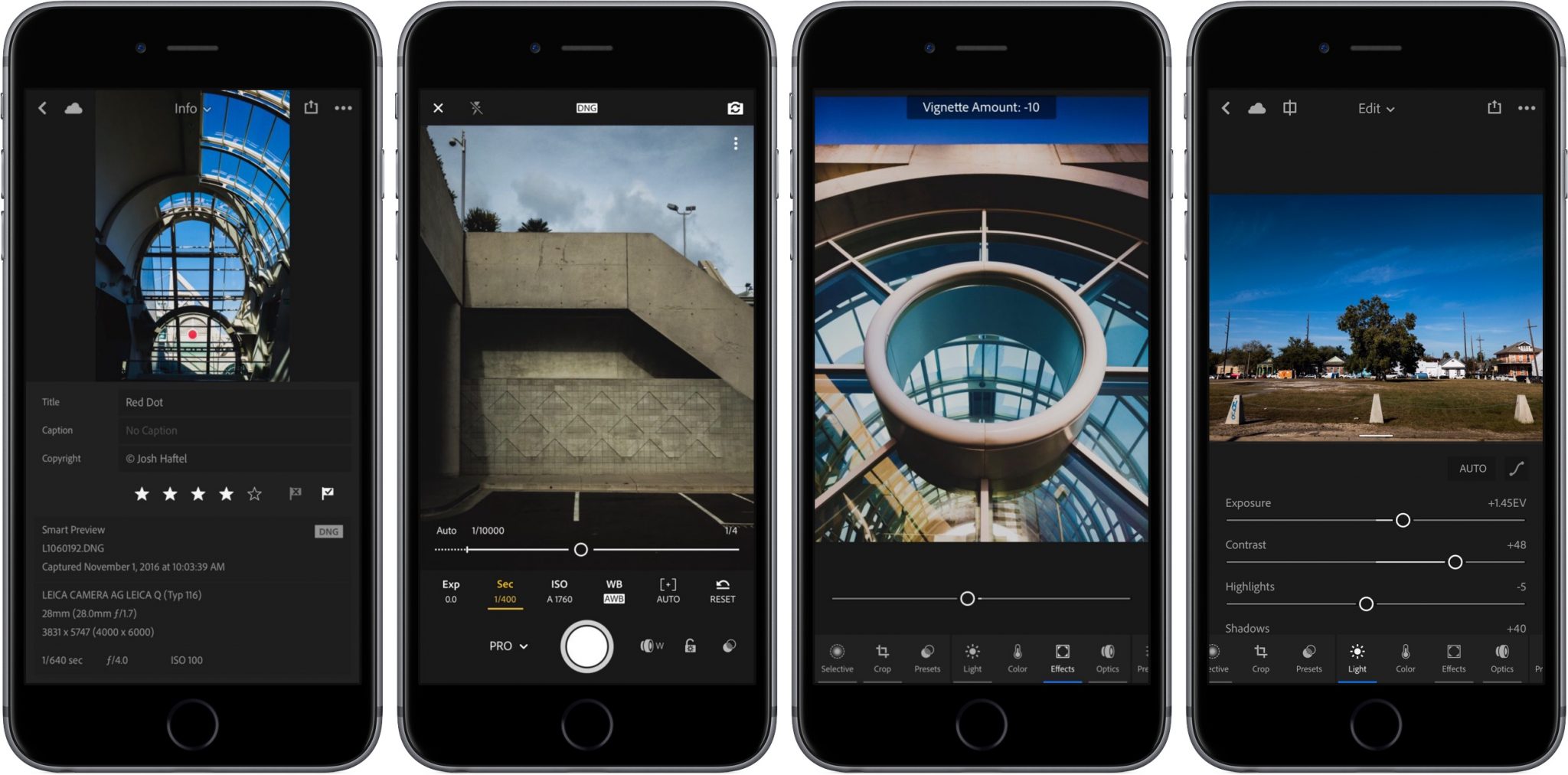 This app gives you a powerful, yet simple solution for editing your photos
Lightroom is suitable for both beginners and advanced users.
You can almost do as much as you can on the desktop version. Exposure, white balance and detailed settings are easy to find and change.
7. Instagram (free app for iOs and Android)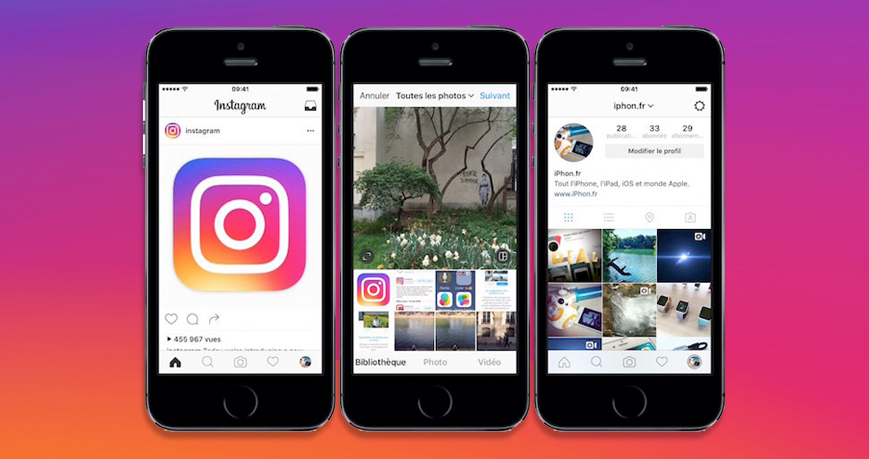 Instagram is a giant in the social-networking space, and it's that ability to follow and be followed and that's at the heart of the app.
The site is the third largest social network in the world after Facebook and YouTube, and as of June 2018, the app has over one billion users.
The platform has all of the basic photo editing tools you might need, including filters, effects, text, stickers, and more.
Whichever app you use to edit your photos, you're going to want to upload them to Instagram.
It has a good range of color and black and white filters for changing the look and feel of your image.
If you prefer to edit your photos in a different app, you can still apply an Instagram filter before sharing.
8. Facetune (free app for iOs and Android)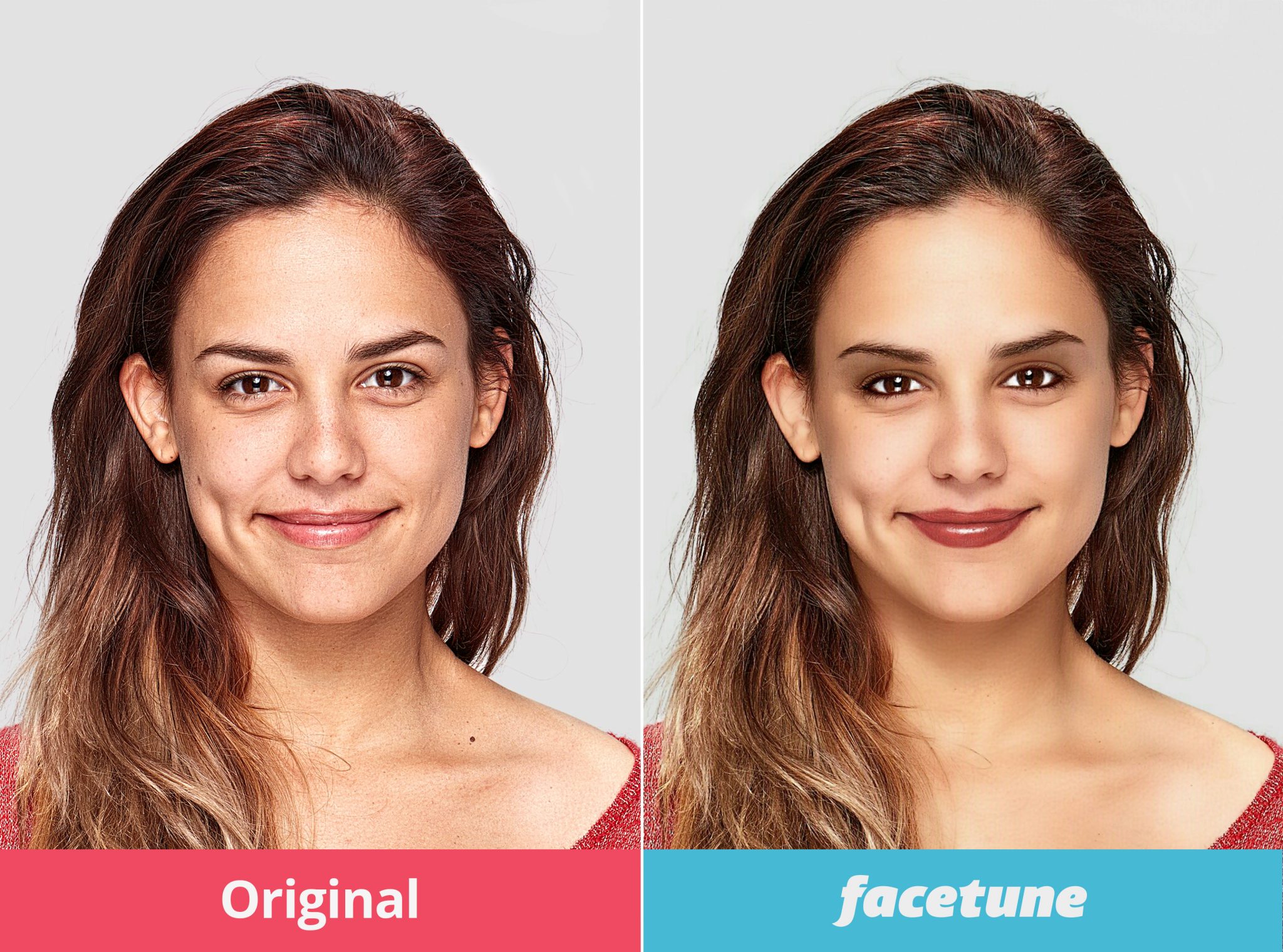 Do you love taking selfies? Facetune is another portrait photo editing app designed to help you look your best.
It allows you to quickly make professional photo editing adjustments to your images. You can smooth skin, whiten teeth, remove blemishes, and even adjust the position of facial features with just a few swipes and taps.
Ever since the launch of this app back in 2013, it has been providing excellent service to users. It brings pro-level photo editing tools that will help you fix imperfections on your photos.
Please follow and like us:
Related Articles