Best Places To Party With Friends In South-East Asia
---
Find out the absolute perfect party destinations where you will experience your best nightlife.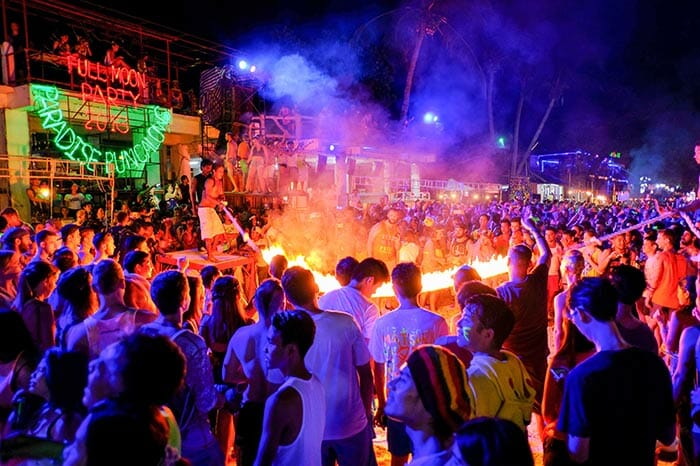 There is always a party going on in Koh Phangan. Some places are insanely beautiful.
Going down every single month during the Full Moon, Koh Phangan suddenly turns into the wildest party in Asia.
The Full Moon party is so big, it's a destination in itself and people come to Thailand specifically to experience Full Moon.
Phi Phi island is a place that genuinely inspires travelers to lose sight of all their inhibitions and live in the moment.
Often advertised with its popular Maya Bay situated inside a limestone cliff lagoon. This iconic beach was the set of Leo Di Caprio's movie "The Beach", released way back in the year 2000.
Be sure to check out Ibiza Pool Party and Blanco's Boat Party, which are two of the most popular attractions on the entire island.
With its bustling nature and 24-hour nightlife, nights out in Bangkok can get crazy.
The most notable place in there is Khao San Road, an age-old backpacker strip with loud music, street bars and nightclubs. However, if you are looking for pre-drinks in one of the most sociable hotels in the whole of Southeast Asia, Nappark Hotel is a wonderful place to start.
Boracay is a one-stop shop for all of your holiday desires : crazy parties, beautiful beaches, delicious food, great shopping.
It's the Goa of India, Bali of Indonesia or the Phuket of Thailand. Once you reach Boracay Island, you enter a different world.
If you are in The Philippines around late April/early May, you will want to check out the La Boracay Festival, which can be compared to Thailand's Full Moon Party.
Ask anyone who has been to the Philippines and they will agree, the Filipino people are the most fun to party with.
HO CHI MINH CITY, VIETNAM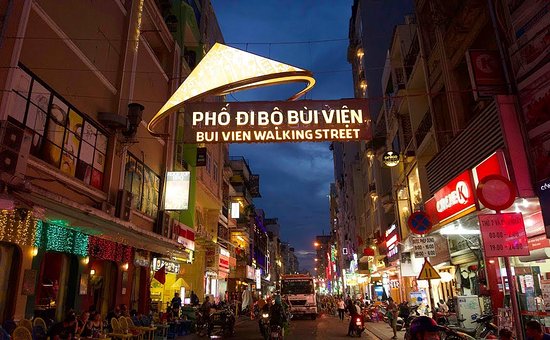 Ho Chi Minh City is filled with other nightlife venues; however, Bui Vien street is guaranteed to provide people the most exciting parties.
Anyone who wants to party in Saigon gathers in the Pham Ngu Lao district. There are clubs, open air bars, roof tops, drinking in the streets and cheap food.
Just past halfway down Vietnam, Nha Trang is a place that people love to visit and have a party.
Known as the Vegas of Vietnam, Nha Trang is a relentless party hub that effortlessly makes this list of best nightlife cities in Asia.
Compared to the rest of South East Asia, Cambodia is far from a party destination.
While Siem Reap does not have nearly as many nightlife venues as other Asia party cities on this list, it sure does know how to get pretty wild.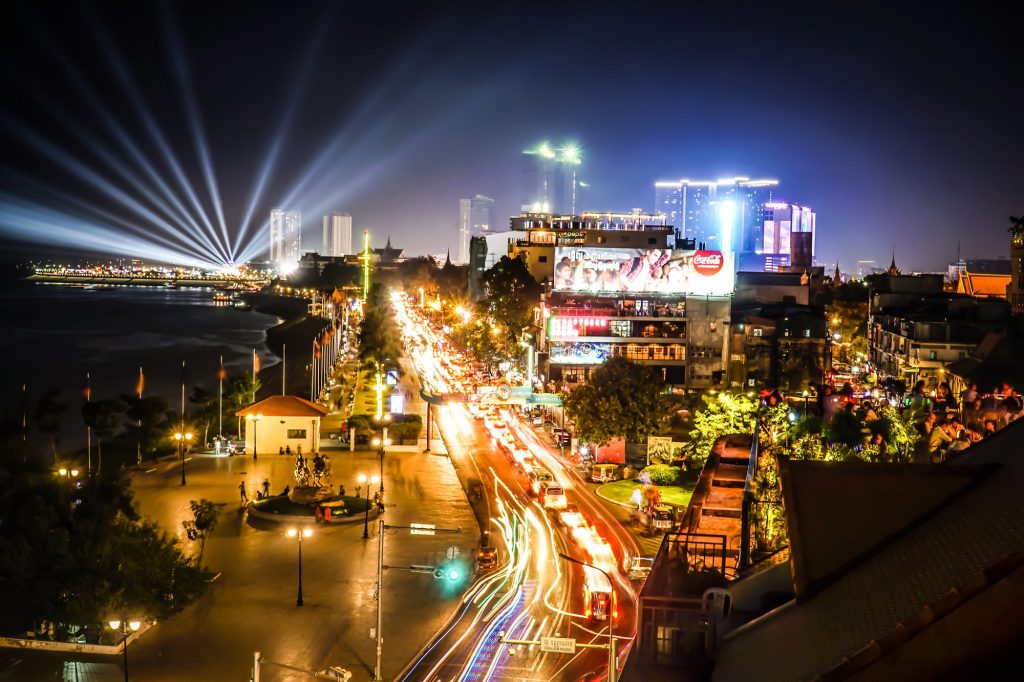 Essentially the up and coming version of Bangkok, Phnom Penh has a developing nightlife scene that is starting to turn some heads.
Phnom Penh however, has a hodgepodge of nightlife venues to choose from including an assortment of pubs, nightclubs, karaoke bars, sports bars, and girlie bars.
No matter what you prefer, Phnom Penh is a place where you can party to your heart's content and experience one of the best nightlife cities in Asia.
There is no doubt that Bali is a heaven for partying all week long; the island is full of clubs for different kind of crowd, parties, and music.
Bali nightlife is mostly located in the south of the island. Kuta is touristy, cheap and tacky, while Seminyak is more sophisticated and popular with long-term residents. You can have a lot of fun, especially if you decide to rent a big villa for a crazy weekend with friends.
SEOUL, KOREA Seoul is a city that loves to drink. It is filled with bars and clubs of all kinds and there are always plenty of parties. Seoul's Hongdae district is probably the biggest party scene in the city. It is filled with tons of bars, clubs and restaurants and is especially popular with the University crowd. The Gangnam district also has a great party scene : most clubs and bars are open until morning people are just getting up.
Please follow and like us:
Related Articles