Your Guide To The Most Popular Tet Foods
---
Tet is the most important and popular holiday and festival in Vietnam. Many Vietnamese people prepare for Tet by cooking special holiday foods. The preparation for New Year traditional dishes is extremely important. Let's discover them!
Rice Cake (Bánh chưng, bánh tét)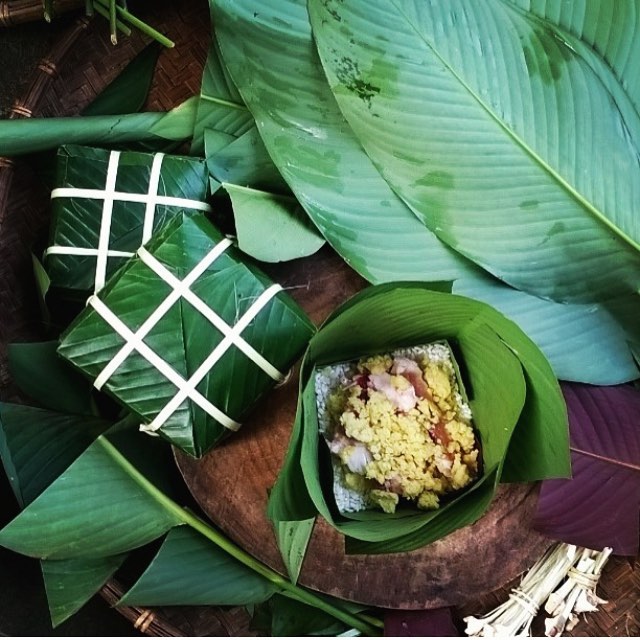 Main ingredients are glutinous rice, pork meat, and mung beans wrapped in a square of bamboo leaves that will give the rice a green color after boiling. The sticky rice must be very good and was soaked in water in the previous day. Rice cake is wrapped in square shape. And then the cake will be boiled in about 12 hours by wood fire. It has nutrition with an original tasty flavor and may be kept for a long time. Eating banh chung with vegetable pickles will bring you unforgettable taste.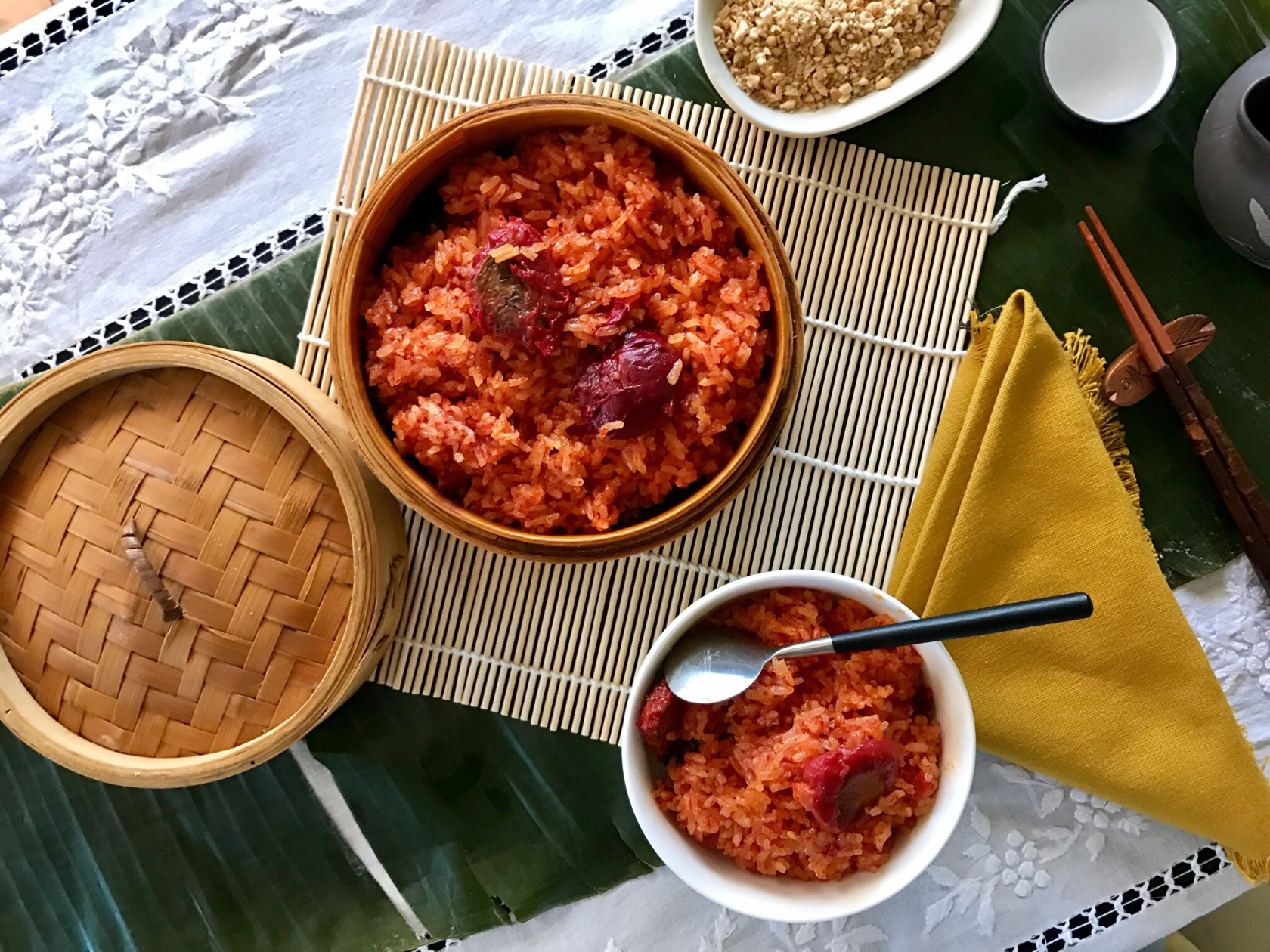 Also known as red sticky rice, the distinctive red color of this dish is very important during the festival as it symbolizes good fortune and happiness. Xoi Gac is made by cooking sticky rice and combining it with baby jackfruit flesh. Authentic xoi gac never uses food coloring. Cooks place jackfruit seeds on top to show that the colour is from the fruit.
Boiled Cock (Thịt gà luộc)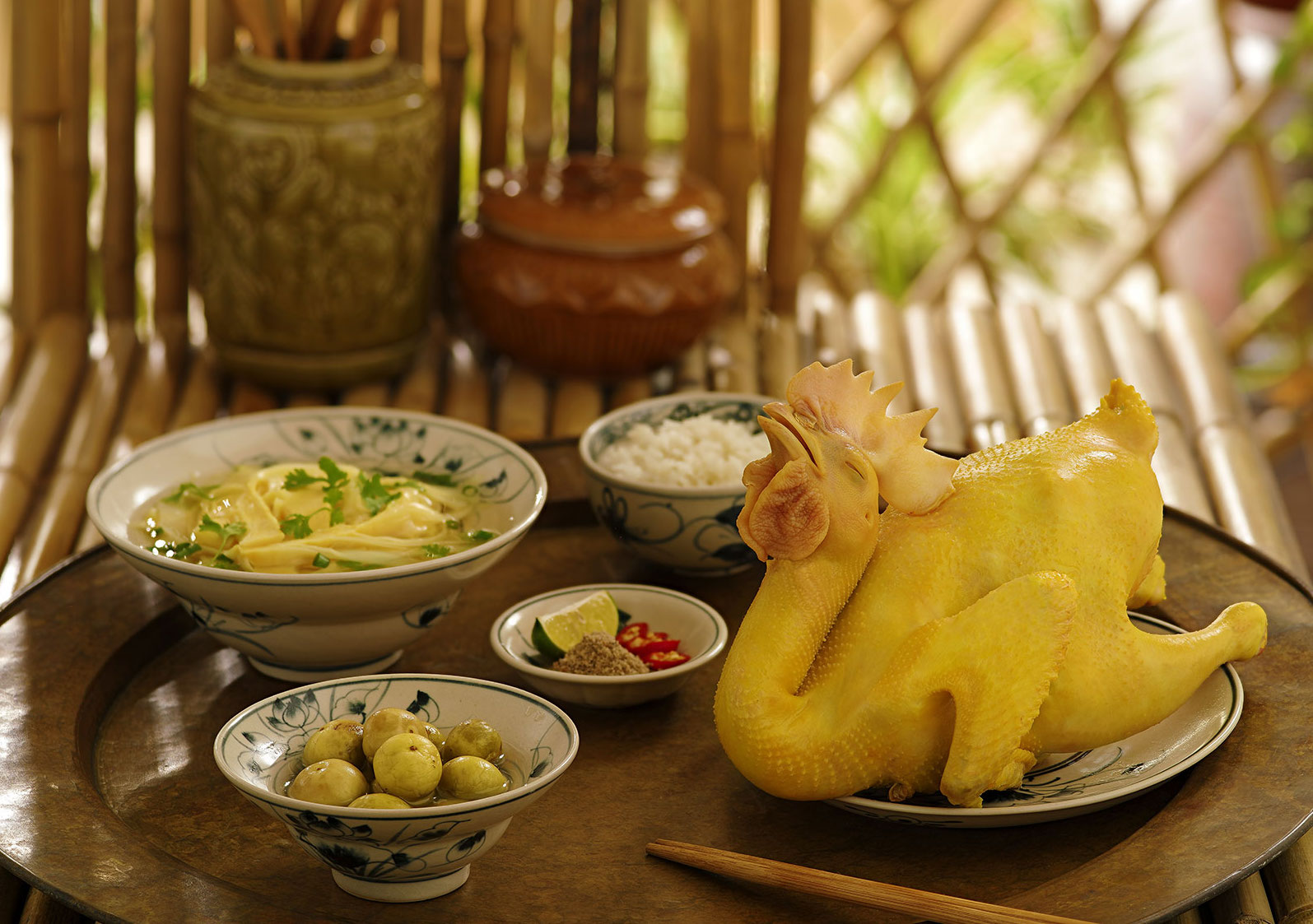 Many Tet dinners – and especially those involving the ancestors – feature a castrated and boiled cock. It's a symbol of purity, and best when dipped in a lime and salt sauce.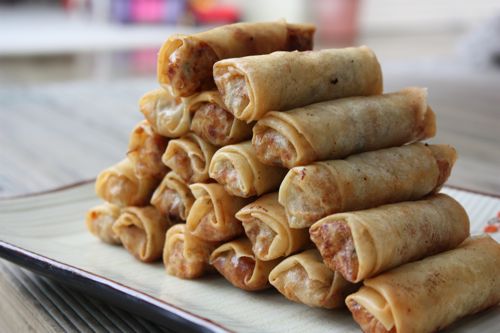 Very similar to the cha gio rolls that are eaten in the South of the country, Nem Ran are eaten across Northern Vietnam during Tet. These rice paper rolls wrap ground meat and diced vegetables.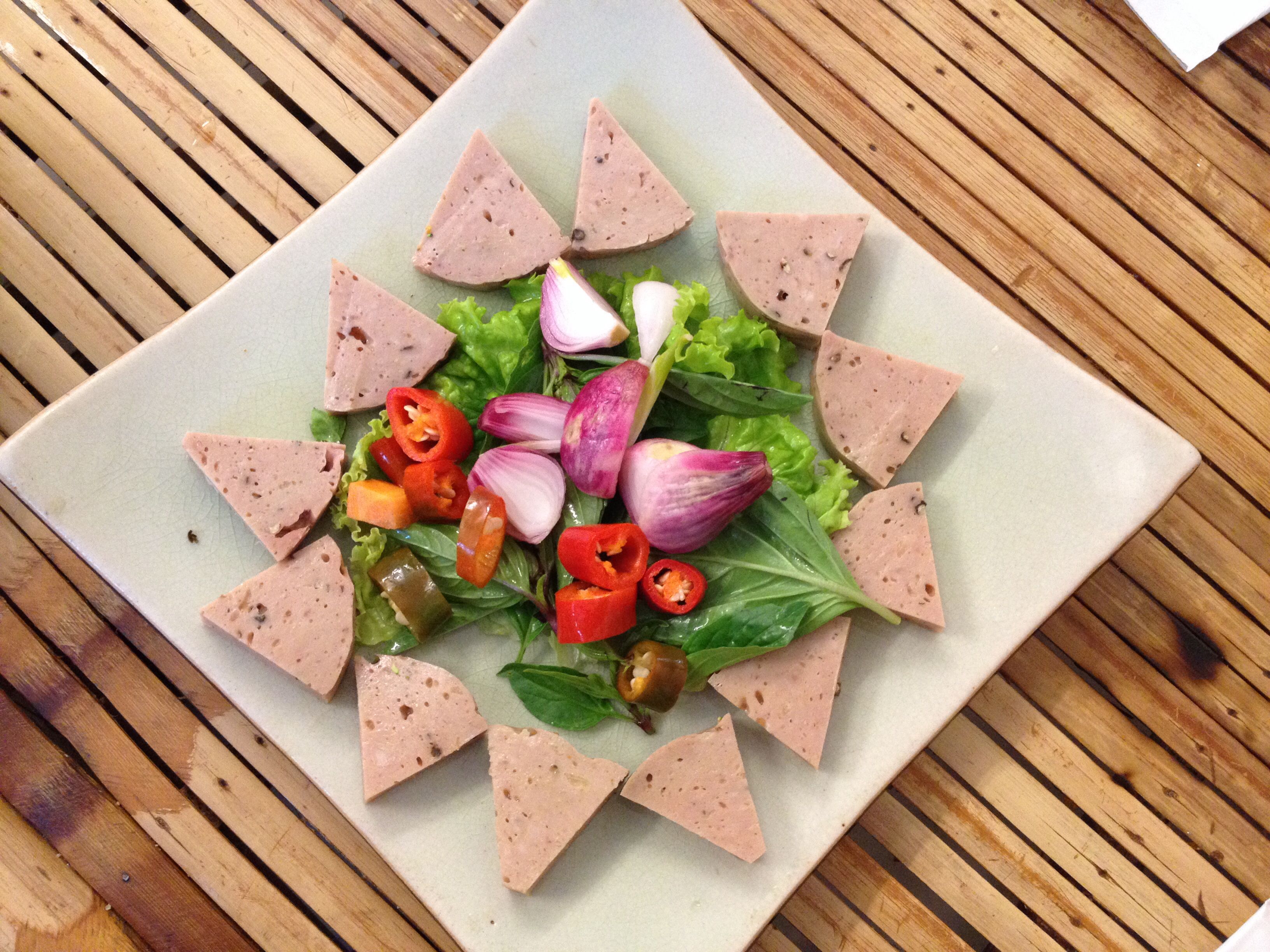 Vietnamese Tet feast must contains a dish of giò (Vietnamese sausage), one of the most savoury of all Lunar New Year dishes.
Giò bò (beef sausage) is made from finely milled beef, a specialty of central Vietnam. A well cut piece of giò must look neat, nice, and easy to pick up.
Fermented Beef (Nem Chua)
A fermented sausage that is spicy, sweet and sour. It's usually served cubed with garlic and chili on top and served as a part of the main meal during the Têt festival.
Thit Ngam Mam (Thịt ngâm mắm)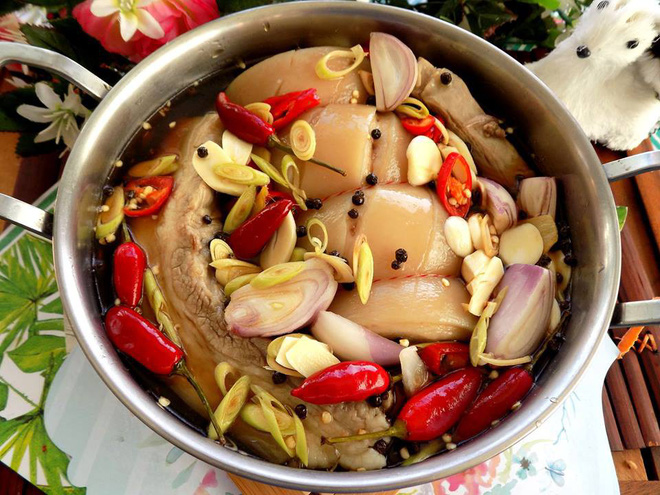 Thit heo ngam mam are rolls of meat soaked in fish sauce with chopped vegetables and herbs. It is very common for children to make this with their parents during the festival.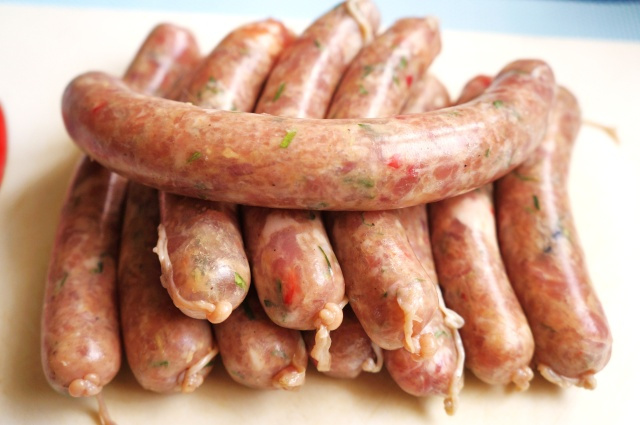 They are a smoked sausage typically made from pork or chicken and has a salty and slightly sweet flavor profile.
Thit Kho Nuoc Dua (Thịt kho nước dừa)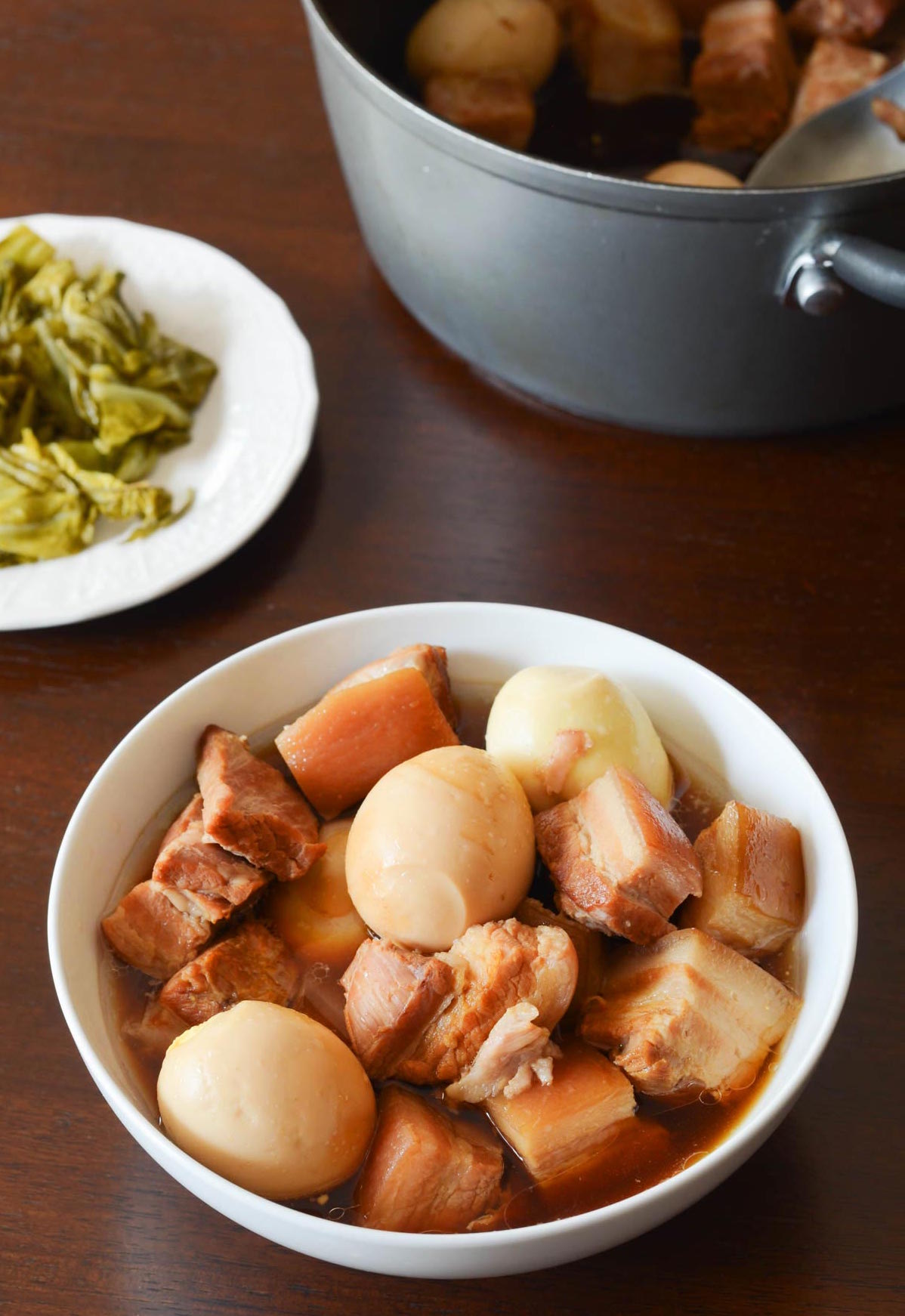 Pork is cut into cubes and soak in garlic, fish sauce, sugar, and coconut water. The eggs are used in this dish because it symbolizes the goodness and happiness. Eggs are hard-boiled and peeled. The pork and peeled hard-boiled eggs are cooked in a pot for a few hours, then served with vegetable pickles.
Canh Kho Qua Nhoi Thit (Canh khổ qua nhồi thịt)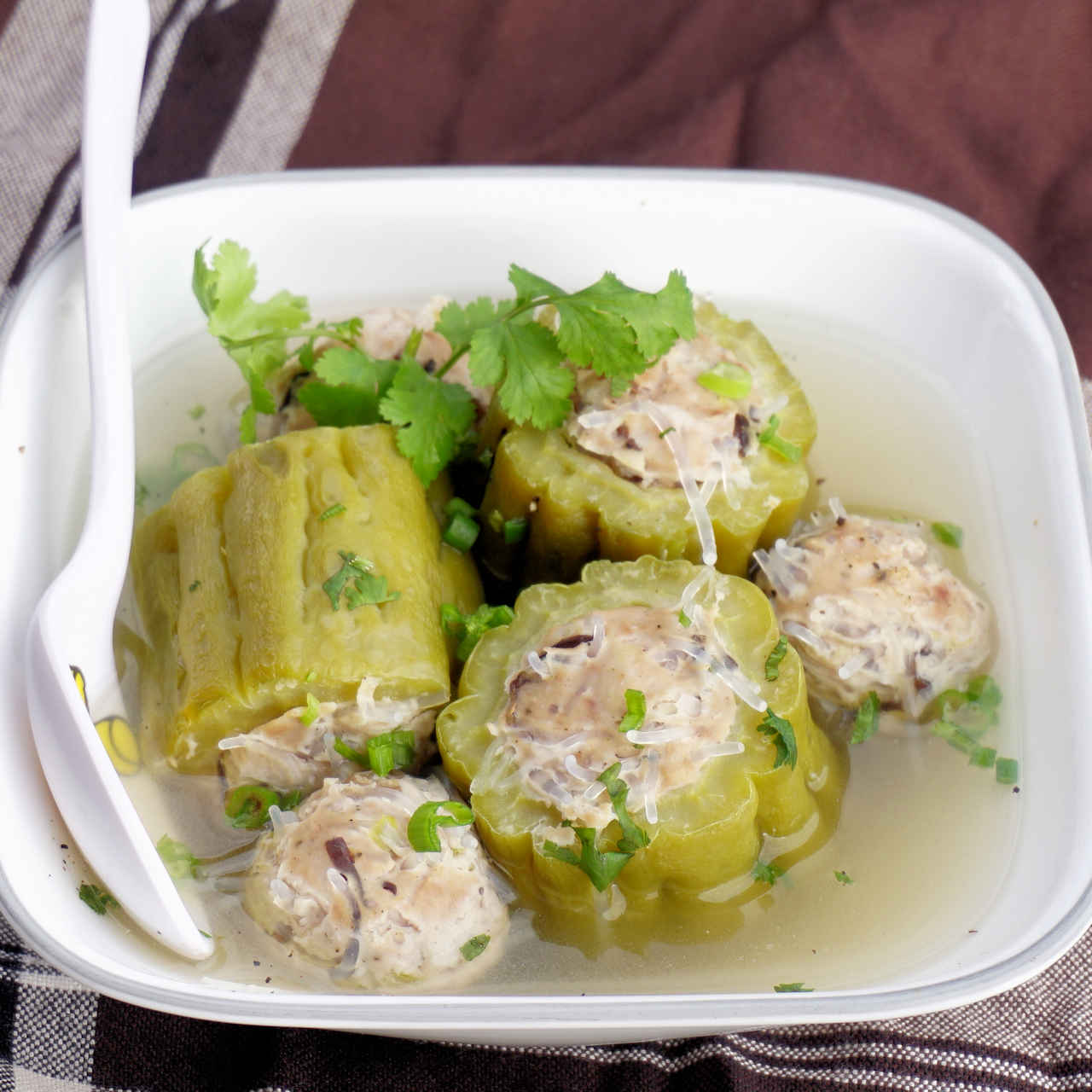 People in the South Vietnam eat stewed bitter melon with ground pork in Tet Holiday because it's not only flavorful and healthy but it also has a special meaning. The name of bitter melon in Vietnam is "khổ qua", which means difficulty passed. Behind the bitter taste is the savoury sweetness. Vietnamese people eat bitter melon to say goodbye the old and welcome the new.
Cac Mon Muoi Chua (Các món muối chua)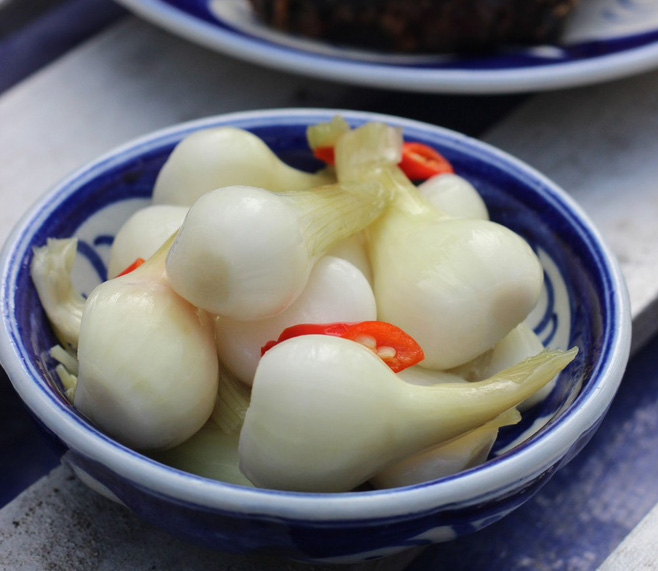 Pickles play an important role in Vietnamese cuisine. There are many kinds of pickles for Tet Holiday that may be made of onions, carrots, garlics, turnips, etc. For a sound mind in a sound body, make sure you include pickled vegetables such as dua hanh (pickled spring onions), dua chua (picked mustard cabbage) and dua gia (pickled bean sprouts) in the feasts on the first days of the Lunar New Year.
Please follow and like us:
Related Articles