Top tips for that great group shot
---
Flawless with Friends: Our Top Picks for your Group Pics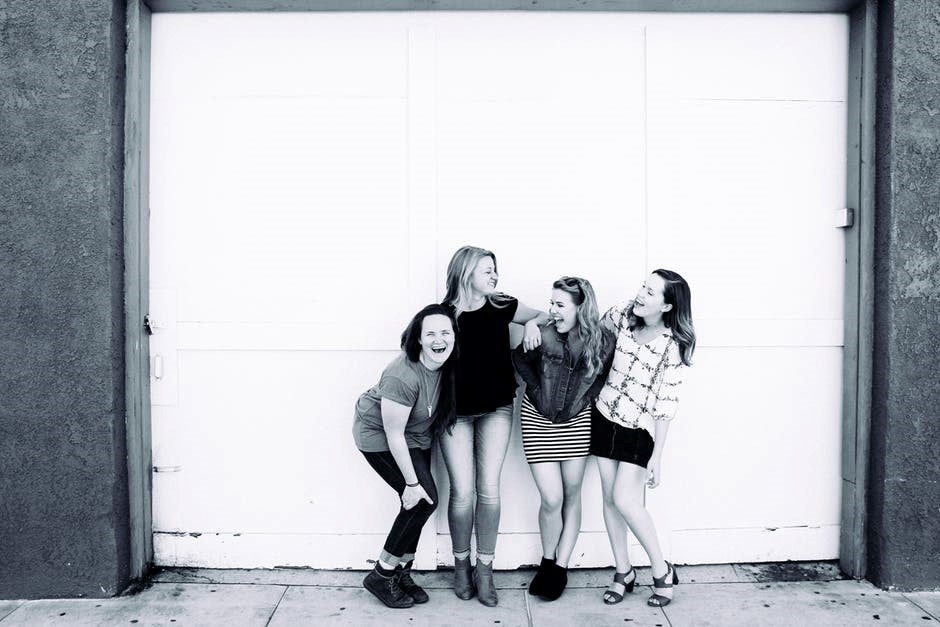 Whether it's for the 'gram or your new social network profile pic, looking fine is an art. We all know how to take the perfect selfie, but things get a little trickier when you aren't the one controlling the shutter. Read on for our top tips for that great group shot!
The Look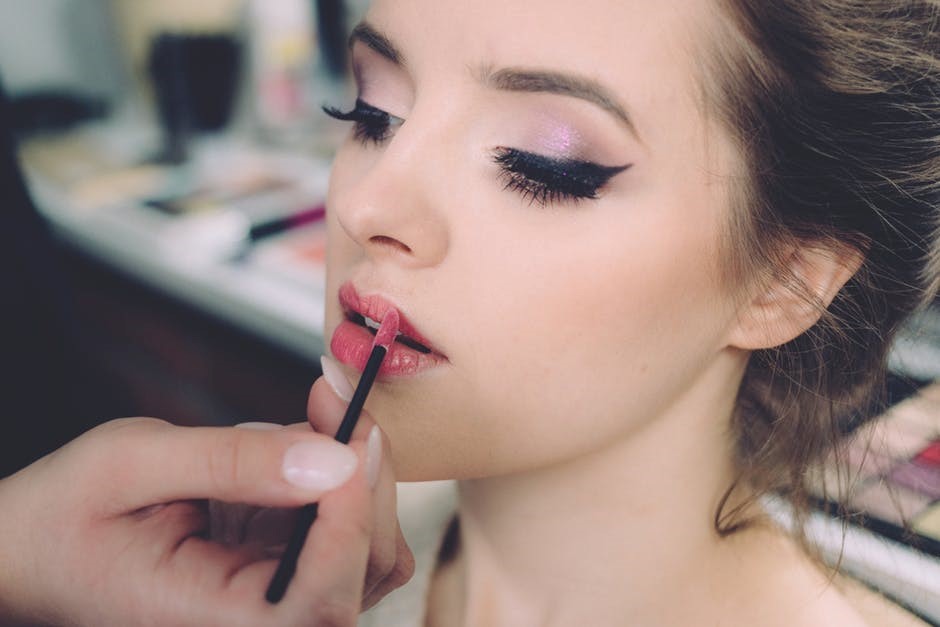 First thing's first: get your look set. If you know you're going out with a crew that loves to document everything, make sure your outfit and makeup are on point. Consider your palette – if you have lighter skin with olive undertones, a darker shade of a warm color should be your go-to. With pink undertones, look for darker shades of cool colors. If your skin is dark, follow the previous advice, but wear lighter shades. The goal is to make your face pop in order to create the best group shot!
In terms of hair and makeup, simple is best. Go for a fresh, natural, clean-looking face. Anything too bright or heavy could have a weird effect in the camera lens. We recommend a translucent powder as well, to make sure your face is matte enough that the camera flash doesn't bounce off. If you have thick or wavy hair, keep it down to frame your face. For thin or straight hair, a bun on top of the head works well.
The Technicalities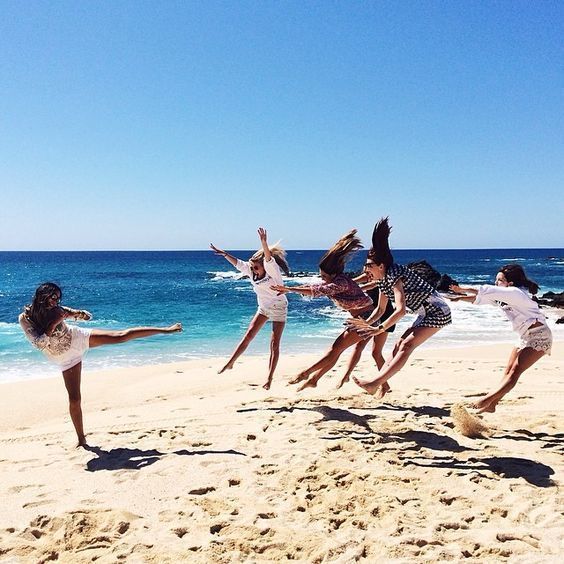 Our next concern is the technical part of the photos. Location is important, but the main things you want to consider for your great group picture are lighting and composition. A slightly cloudy day is best, but if the location is sunny and bright, make sure you put the brightest lights behind you to keep the shadows consistent and off your friends' faces. Then, confirm that the location frames the group well – the background should be contextual, but not distracting. All the focus needs to be on you!
The Pose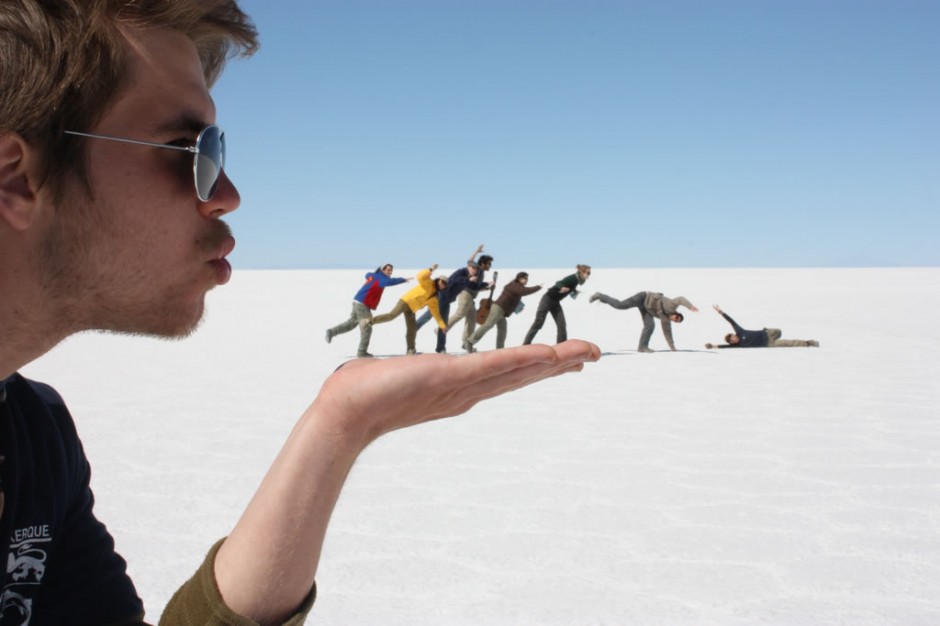 Next, let's think about the individual aspect of your great group picture. In order to be the star of the show, you need to get your pose and angles just right!
First, make sure you're in the right position for the framing of your great group shot. Taller people should stand at the back or middle, shorter people on the front and sides. This ensures your perfect group shot looks well-balanced. Next, consider your pose. Don't use the same pose as everyone in the group. Everyone has a different body shape and style, so your poses should all be a little different as well. Find something that feels comfortable for you and keep it dynamic! Some quick tricks: make sure you turn your body toward the center of the photo, keep your chin up to remove doubles, and cross your ankles for a leg-lengthening effect. Raise your arms from your sides and try to keep a natural-looking smile for the best group photo look!
There you have it! The perfect tips for your perfect group photos. Follow these and you and your crew will have plenty of likes. Good luck!
Please follow and like us:
Related Articles